The Unitarian Universalist Church of Brunswick
Rev. J. Bradbury Mitchell, Minister Emeritus

Nicole Boutilier, Director of Religious Education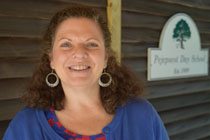 Stephanie Bernier, Music Coordinator
Stephanie Bernier has lived in Topsham, Maine, with her husband Ren since 1982. Together they parented three wonderful children, several dogs and many cats. Stephanie has owned and operated Pejepscot Day School (a private pre-school) in Topsham since 1987. She studied piano and voice from an early age and, although her degree is in elementary and special education, she continued studying voice through to the present time. She currently sings with Vox Nova Chamber Choir.
Stephanie has been attending the Unitarian Universalist Church in Brunswick since 1988. She was a member of the church choir from that time until 2014. Stephanie has been the part-time music coordinator at UUCB since 2008.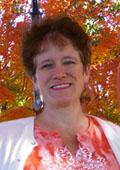 Heidi Neufeld, Choir Director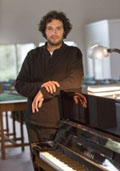 Derek Herzer, Choir Accompanist
Derek Herzer began teaching himself piano at the age of 17 with virtually no prior music training. After years of intensive study, he was accepted into the piano performance program at Western Michigan University, where he received his Bachelor's Degree in music. Subsequently, he received his Masters in Music from the University of Southern Maine.
In both his training and career, Derek has won numerous scholarships and awards. As well, he has played in a wide variety of musical settings, including symphony orchestras, choral groups, including the Oratorio Chorale, and more. He is skilled at working with both vocalists and other instrumentalists.  Derek teaches piano privately and at the Portland Conservatory and at the Bay Chamber Music School in Rockport. He specializes in researching, studying, and performing obscure and neglected works from the early- to mid-twentieth century.

Shirley Bernier, Office Administrator

Claire Curole, Student Minister

Tony Sulkoski , Sexton
After completing his career working for the Massachusetts Department of Corrections, Tony joined our staff, serving this congregation of free spirits. He has an extensive background in maintenance, gardening, and landscaping. In addition, he has spent more than two decades as a high school basketball referee.