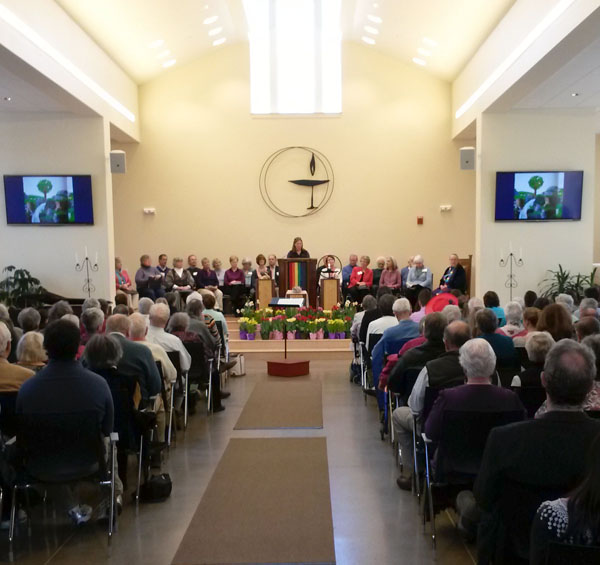 The Worship Committee supports the minister and pulpit guests, helping to coordinate elements of Sunday services and special events and preparing the setting for all participants. Committee members may take an active role in Sunday services or they make take a more behind-the-scenes role, according to their interests.
Members of the Committee take turns readying the worship space for Sunday services, often working in pairs. Every new member is mentored by an experienced Worship Associate. Members also work together to plan and organize the series of summer lay-led services. The Committee meets once a month for two hours.
If you are interested in becoming a member of the Worship Committee, please speak to the minister or any member of the Committee.
Chair: Louise Gephart (member and Board of Trustees representative)
Other members: Stephanie Bernier (member and Music Coordinator), Carol Briggs, Dan Ellis, Pat Harris, Anne Merrifield, Cindy Parker, Wendy Roundy, Susan Snow and Rev. Sylvia Stocker (Minister) .