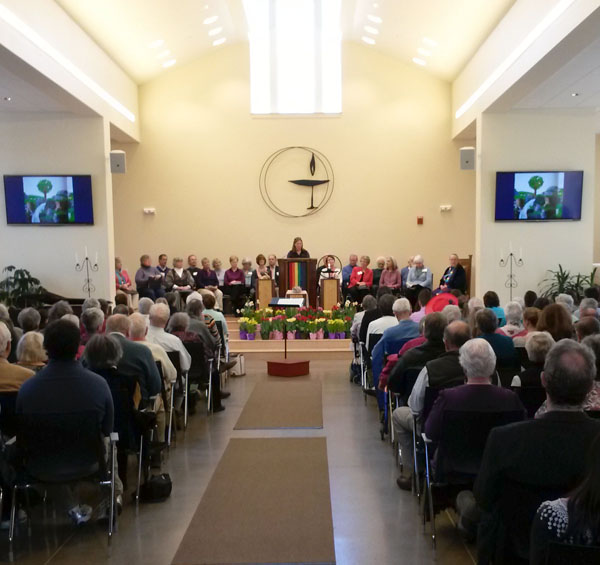 Purpose
The Worship Committee assists the minister (or other Worship Leader) in the Sunday morning services and other special worship services. The committee acts as a liaison between the minister and congregation on matters pertaining to worship.
Worship Committee Charge
The Worship Committee assists the minister or worship leader on Sunday mornings, fills the pulpit on Sundays when the minister is absent and for summer services, keeps the pulpit area presentable for services, trains and assists lay leaders to lead worship services, runs the A/V room and addresses worship related issues that arise.
Committee Chair/Convener
Determined by the committee
Meeting Schedule
Monthly
Primary Liaison Committees
Minister, RE director, Music coordinator, Hospitality, Ushers and Greeters, Building and Grounds, Newsletter Editor, and other committees as needed.
To sign up for a date you can be a Worship Associate, click here: UUCB Worship Associate