The Women's Alliance
The UUCB Women's group (Women's Alliance) is open to all women. The group meets monthly, usually at the home of a member. Its varied programs provide fun, friendship, opportunities for social awareness and intellectual growth. The group sponsors fund-raising activities for church projects and for social action organizations within the larger community. Over the last few years the group has made donations to Warm Thy Neighbor, Giving Winds , The Women's Alliance the Midcoast Hunger Prevention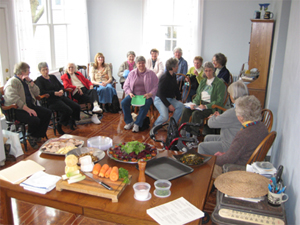 Program, and Sexual Assault Services of Midcoast Maine.
Members empty their gardens in the spring to hold a popular Plant Sale. Special events have included a highly successful 'Empty Bowls' supper that benefited the Gathering Place drop-in center and the raffling off of a doll's house that one member found, another (with help from her husband) substantially renovated, and many helped to furnish. Members of the Alliance comprise a significant number of the volunteers who put on the Holiday Fair in December.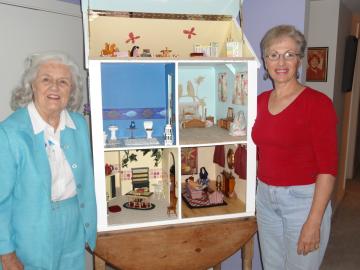 Monthly meetings cover a wide range of topics from Poetry Reading, to Backyard Habitats, to a cooking demonstration by the owner of Henry and Marty's. Meetings are held on the 2nd Tuesday of the month, September – November and January – May.
For more information see program announcements in This Week at UUCB and the Parish Messenger . To receive monthly meeting announcements via email or postcard, contact Connie Seidner.
All women members and friends are welcome – we enthusiastically invite you to join us.